About us
Gheeraert Group has 200 employees and the family business, with headquarters in Loppem and additional branches in Bruges, Zedelgem, Beernem, Zwijnaarde and Sint-Truiden, achieved a turnover of more than € 30 million in 2020.
We specialise in transport with added value, including transport using a truck-mounted forklift or crane, tank container transport and exceptional transport. We also specialise in partial consignments and pallet and package distribution with the help of the ASTRE network.
We currently have 30,000 m² of warehouse storage facilities and a fleet of 105 vehicles and 210 trailers.
We are active in a wide range of sectors, including DIY, building products, chemicals, printing and machinery.
We are committed to creating a long-term, steady relationship with our customers and employees and we continue to look for improvement and optimisation. In short, you can rely on us as your trusted partner for all of your logistics activities.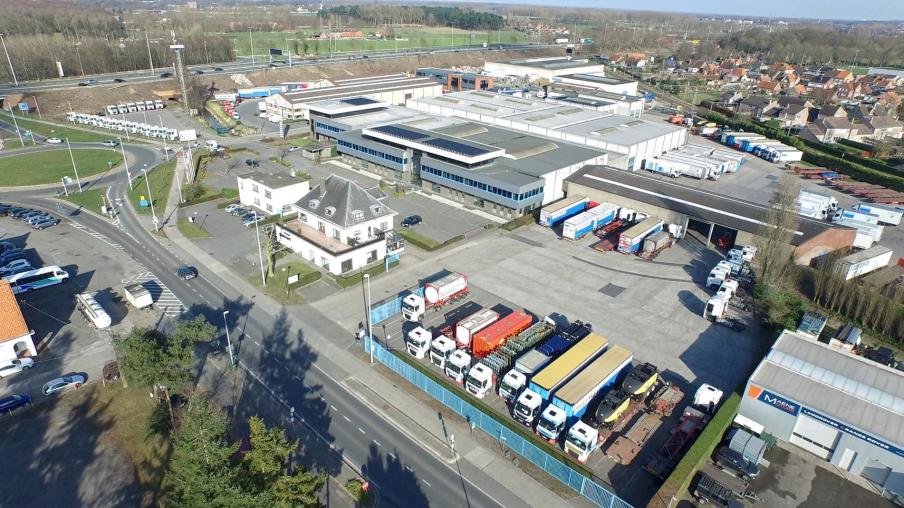 Our strengths
Various transport options for specific customer orders.
Strategic location: E40 exit 7 - Loppem, near to Bruges and the port of Zeebrugge. We also have a warehouse in Zwijnaarde in the vicinity of the E40/E17 motorways.
A total of 30,000 m² of warehouse facilities with sites in Loppem, Zedelgem, Bruges and Zwijnaarde.
Extensive IT integration and custom-made solutions (in-house).
We think proactively with customers in order to meet their requirements.
Smooth cooperation with the European ASTRE network.
Our own training centre for drivers that is accredited by QFOR.
Our own garage with a repair depot and truck cleaning – also open on Saturdays.
We invest in new equipment every year.
We started out in 1951, so we have over 65 years of experience in transport!